Travel Dish spotlights Michelin-star chefs, master mixologists and global gourmet treats that you can recreate at home.
Situated on the stunning Giudecca Island, in Venice, one Michelin-starred restaurant, Oro located within Cipriani, A Belmond Hotel, is fully reopen. The restaurant and property is only a short five-minute boat journey by complimentary shuttle from St. Mark's Square and can be easily accessed via a private boat from anywhere in Venice.
Executive Chef Riccardo Canella and his team have relaunch Oro while introducing their new menu celebrating Venice's produce and food culture. From the wealth of local seafood to exquisite artisanal produce from the surrounding regions, Oro offers an immersive Venetian dining experience. The elegant dining room is with glass chandeliers from the island of Murano and overlooks the iconic canal on the tranquil side of the city.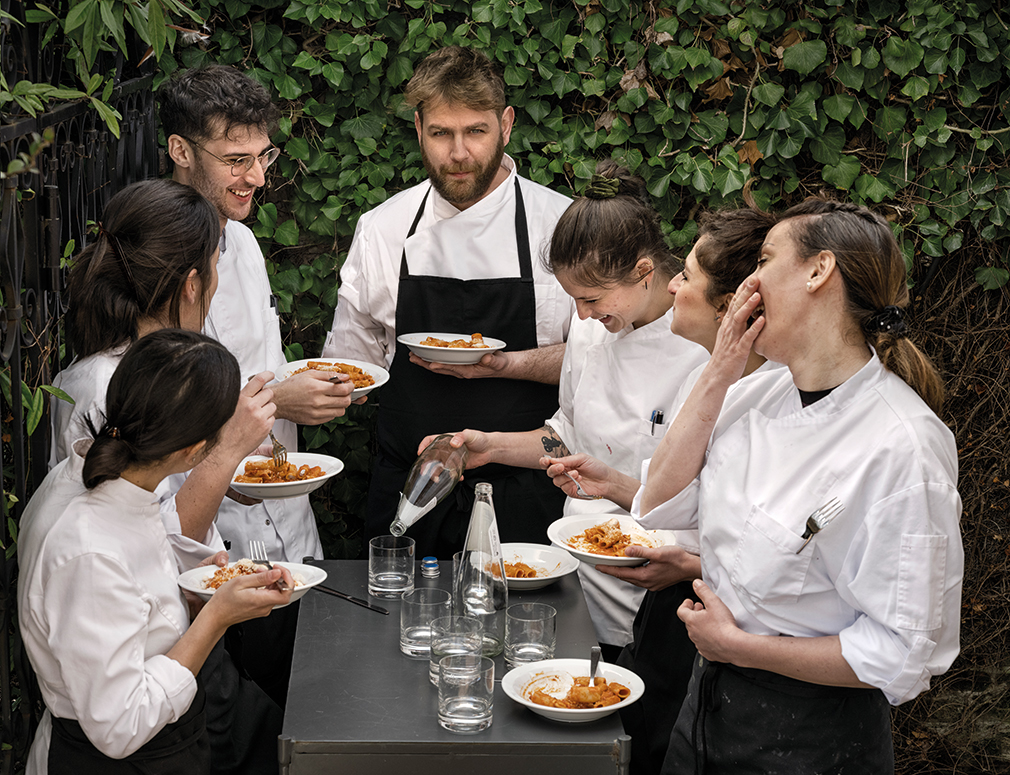 Chef Riccardo spent the last six years of his career working at the three-Michelin-starred restaurant Noma in Copenhagen, starting with an internship, and working his way up to being one of the sous chefs for René Redzepi and also worked in the test kitchen, part of Noma's creative "beating heart."
Now the chef reconnects with his ancestry in Veneto, Italy, and his enthusiasm for natural, seasonal, and often overlooked ingredients by offering two seasonal eight-course tasting menus, showcasing hyper-local and regional producers. Expect dishes like Ossi di seppia raw cuttlefish (from the Adriatic Sea) and rose oil, and a dessert made of Woodruff ice cream with oyster sorbet, blue cheese infused cream, and tarragon oil.
Local seafood is championed on the "Divenire" tasting menu, and the second menu is a vegetable-focused menu that is equally complex. Both features produce from the hotel's own fruit, vegetable, and herb garden.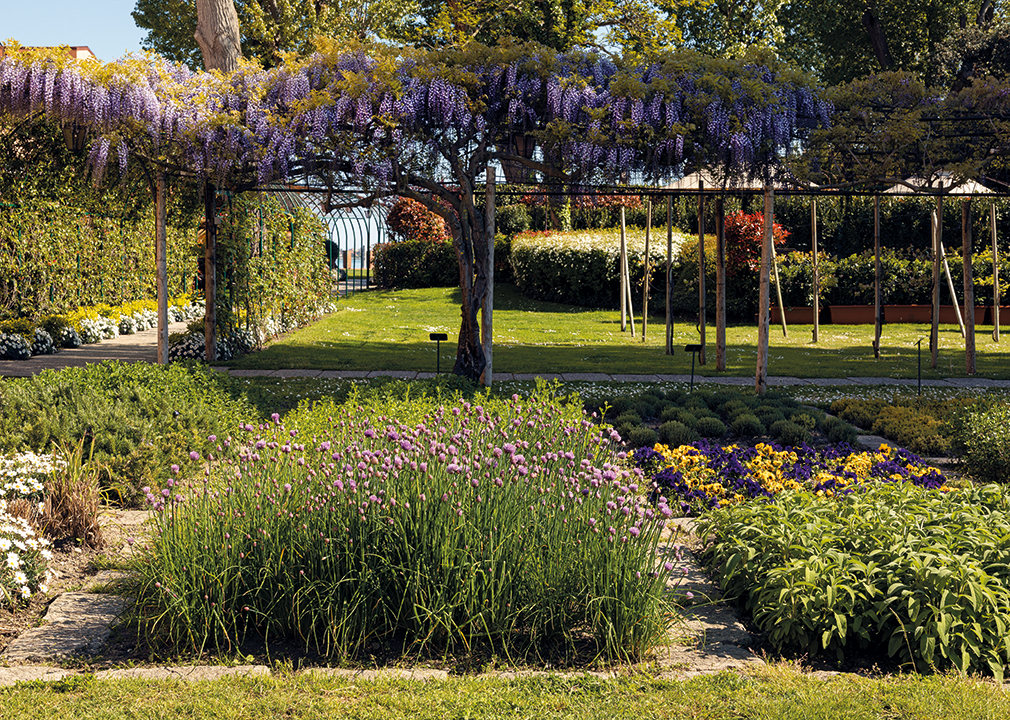 The fish and seafood from the Adriatic Sea play a considerable part in the menu, and relationships with independent fishers have been forged. According to chef Riccardo, "After searching for weeks, I finally found a fish buyer that only brings his fish to a few select markets – now we have his catch in Oro. The last time I had fish this good was in Japan!"
Chef Riccardo's mantra is, 'You can't know where you are going if you don't know where you are coming from.'" I'm here in Venice, my homeland, to create my new gastronomic language that speaks of my sensitivity and experiences. I aim to design something authentic to my Venice, connecting to Cipriani's hallowed history. "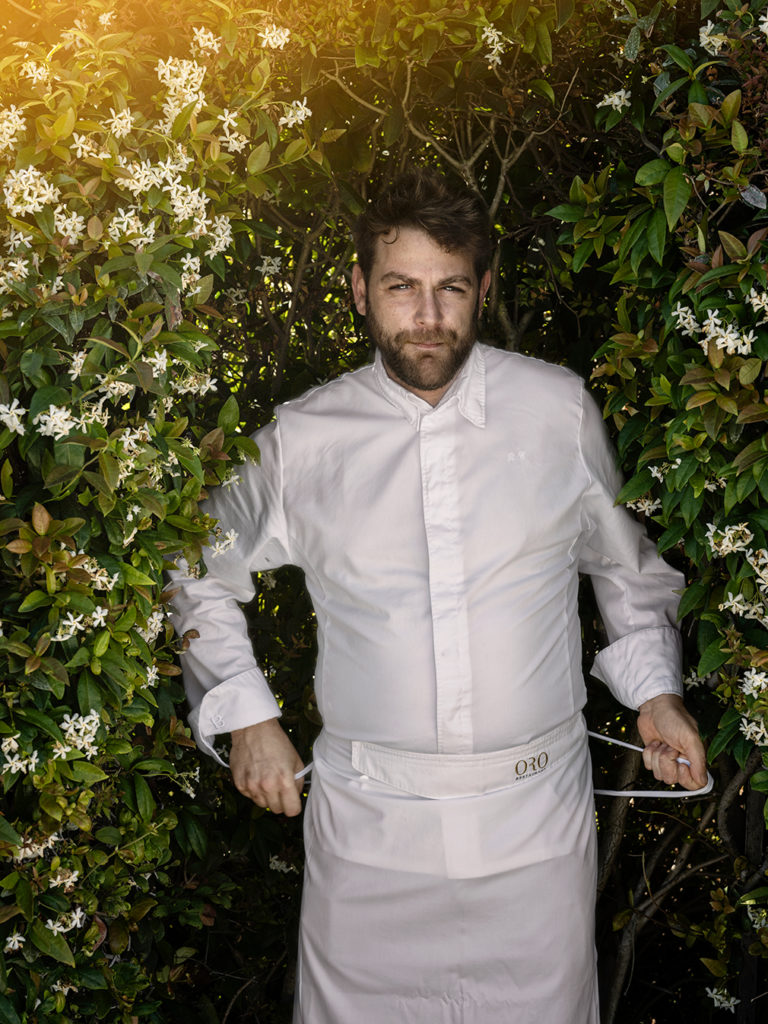 With ORO reopening, what are you most excited about?
It excites me that I have the opportunity to shape my own identity using the amazing ingredients that are around me, and I am extremely pleased with the evolving process of restaurant ORO.
Are you bringing any new dishes to the two tasting menus?
The entire menu consists of new dishes that will be changed to adapt to the seasons based on product seasonality.
What are some of the local, seasonal ingredients that are unique to Venice and the surrounding region of Italy that you enjoy using in your cooking?
Not strictly "ingredients," but I would say the history and the layering of cultures that Venice has given the opportunity to create while mixing what the land offers you, especially fish treasures from the Atlantic Sea.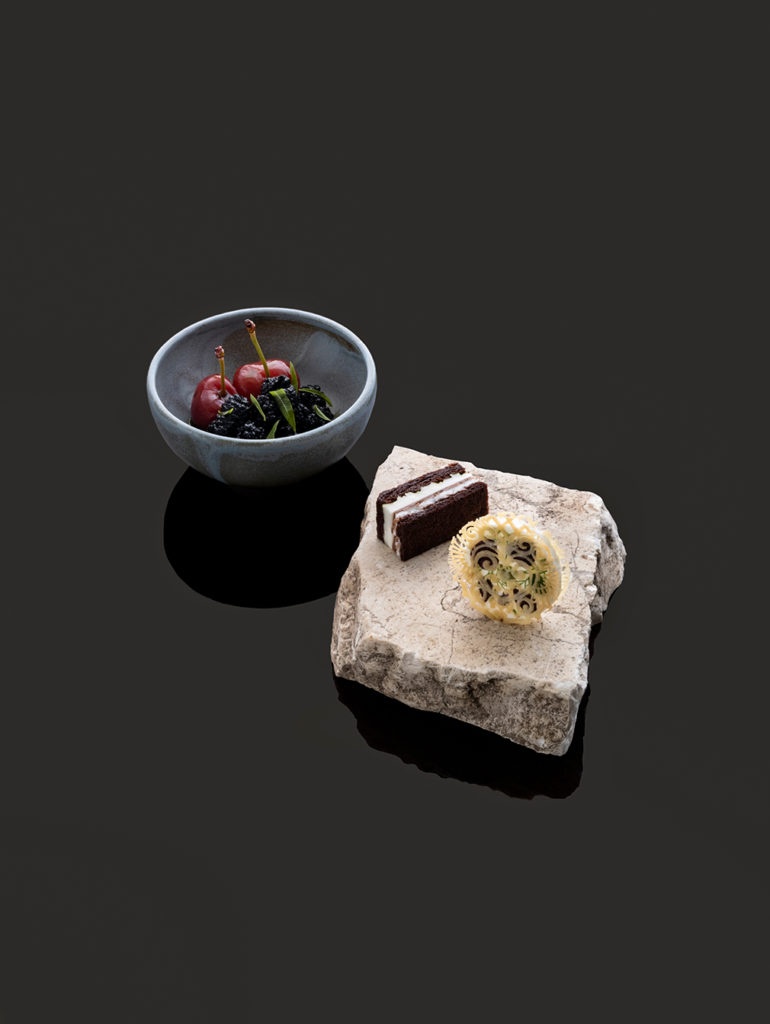 Where do you like to travel for inspiration in the kitchen, and where are you looking forward to visiting now that we can travel more freely again?
I usually get inspiration from art and music. It depends where I'm traveling, but I've gotten inspired in every single country I've been to.
Can you name a few of your favorite countries or cities apart from Venice?
Definitely Japan, Mexico, and New York City.
Why did you choose the Saffron Risotto to share with our readers?
Because it's something that sums up all my background and the (north) Italian tradition. It's a dish that seems very simple but yet hard to balance when you cook it. Its elegance makes it timeless.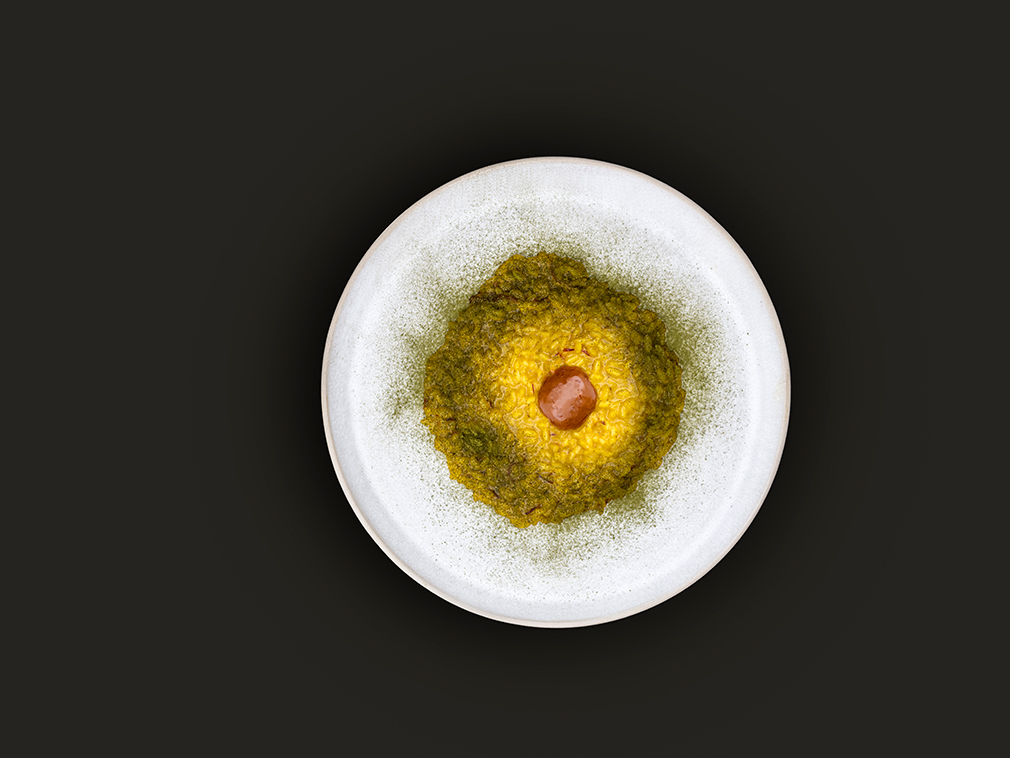 SAFFRON RISOTTO AND BAY LEAVES POWDER
"RISO ALLORO E ZAFFERANO"

FOR THE RISOTTO
320 g of Carnaroli rice
1 g of saffron in pistils
1 liter of broth (light and vegetable chicken)
20 g of Parmigiano Reggiano
20 g of butter (including 10 g of sour butter)
100 g good white wine
Lemon juice
SOUR BUTTER
500 gr butter
370 gr white wine
125 gr white vinegar
40 g drIED koji
1 shallot
2 g Madagascar pepper

PESTO OF BEE POLLEN
40 g of bee pollen
5 g rose oil
20 g of dashi