The 18th edition of the flagship Design Miami/ fair, which takes place in Pride Park, opposite the Miami Beach Convention Center, from November 30 – December 4, 2022; and Art Basel will run from Dec. 1-3 at the Miami Convention Center. The theme for this edition, selected by curatorial director Maria Cristina Didero, is The Golden Age: Looking to the Future. Here are a few programming highlights this year which speculates how design and innovation might lead us to a better, more harmonious and more sustainable collective future. Amen to that.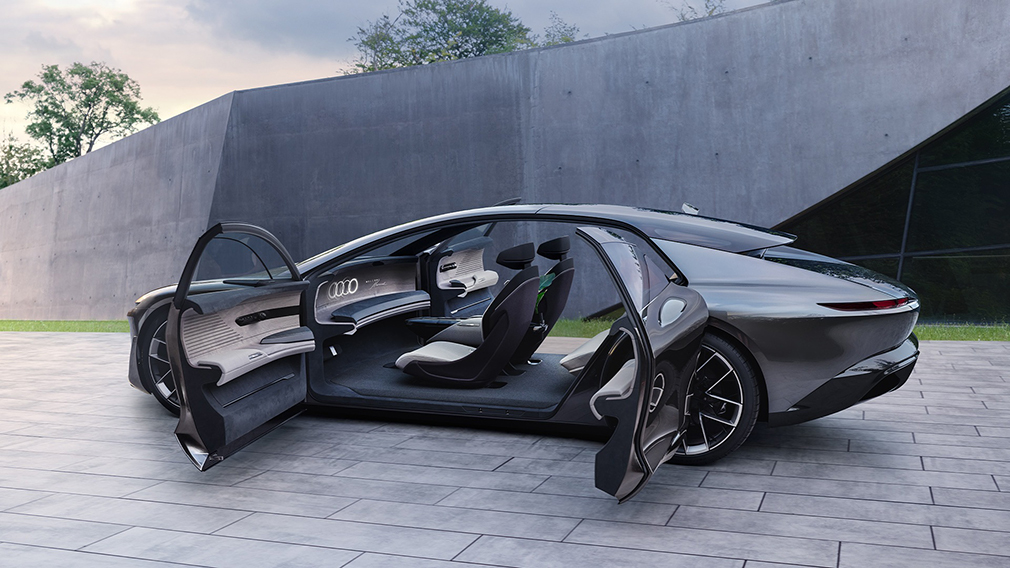 This year, Audi presents a new immersive and experiential digital installation in cooperation with digital artist and designer Andrés Reisinger. The new work is inspired by the Audi grandsphere concept*, an outlook to the future of premium mobility by Audi.
According to Henrik Wenders, Head of Brand Audi, "Audi believes in working together with like-minded people to create meaningful and fascinating experiences that will shape premium mobility and design. Together with Andrés Reisinger we will explore a sphere beyond a physical installation, digitally re-interpreting interior design."
Audi has the vision to create a better future for generations to come and this attitude is deeply rooted in the brand, striving for progress. For Audi, the future is a space – for ideas, innovations, and designs. By re-thinking design and approaching it from inside out, the Audi grandsphere concept* demonstrates a human-centric experience, a personal sphere.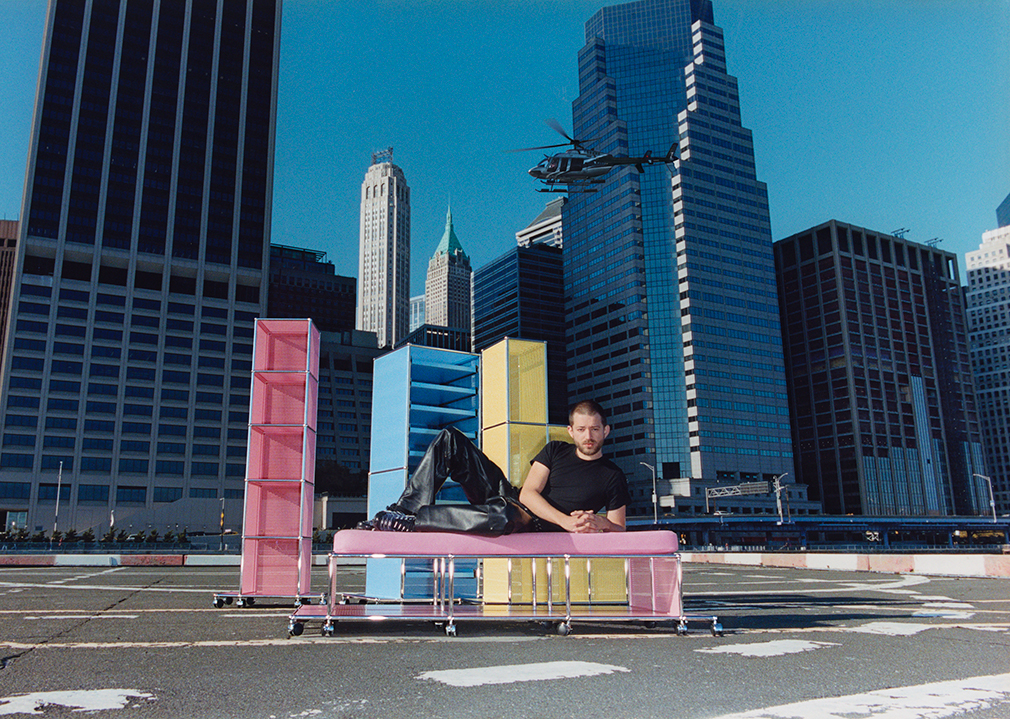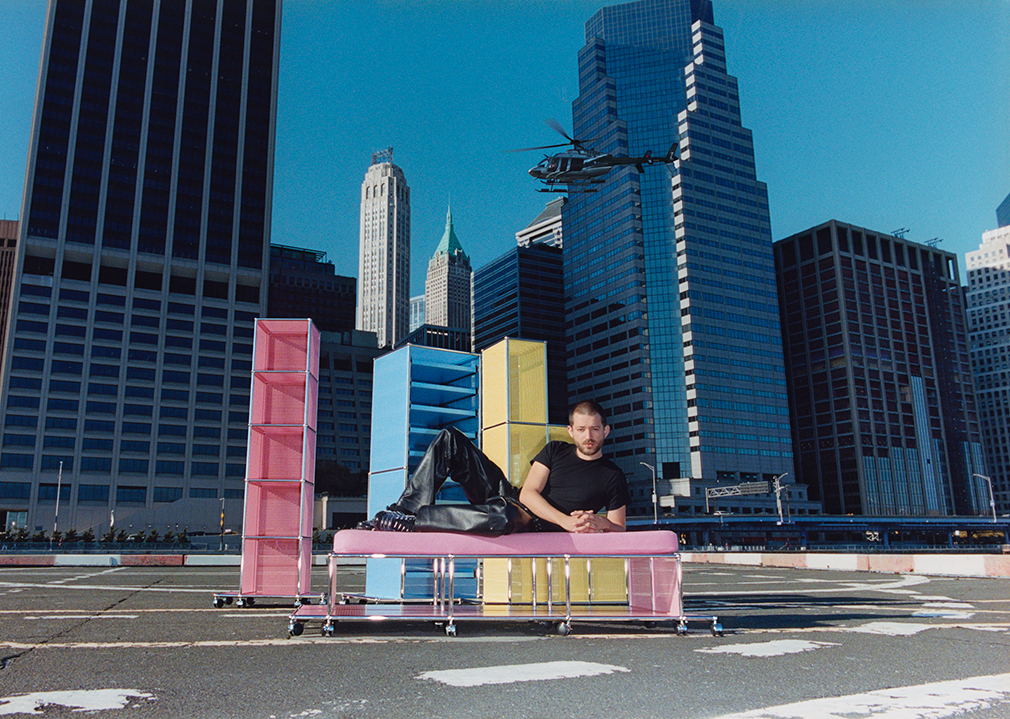 Activations by FENDI, Dolce&Gabbana
This year, FENDI has invited Vienna-based artist Lukas Gschwandtner to make a new body of work. The series, called Triclinium, which consists of wearable canvas sculptures referencing historical portraits of women reclining on furniture, is now infused by Gschwandtner's interest and attachment to the history of ancient Rome, 'The Eternal City' where Fendi was founded, its art and its architecture as translated through mediated imagery.
For the first time, Dolce&Gabbana and Alta Gioielleria partner with the fair to represent a universe of creativity where the invention of new forms is combined with the preservation of Italy's renowned tradition of fine jewelry-making. Every jewel is a celebration of beauty, art and craftsmanship that celebrates the extraordinary skills of the goldsmiths, engravers, sculptors, setters and chisellers that contribute to the collection. Uniqueness is the guiding thread of the masterpieces of Dolce&Gabbana Alta Gioielleria, perpetuating the supreme refinement of a unique work of art.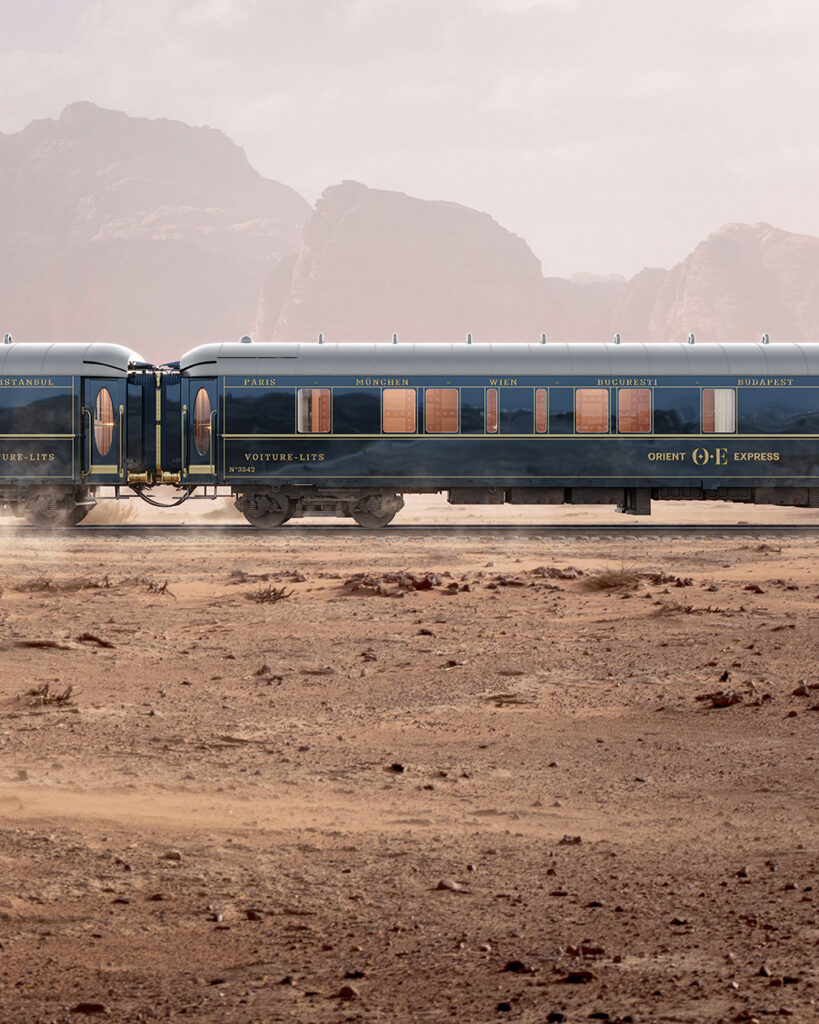 The Future Orient Express presented by Accor
140 years ago, Georges Nagelmackers turned his dream into reality by launching the first Orient Express trains. Today, the legend continues as the historic carriages—disappeared, forgotten, and then found again—are completely reimagined.
For Design Miami/, Orient Express, part of the Accor Group, will present an immersive exhibition featuring the newly revealed designs of its future train, set to welcome passengers onboard in 2025. Following a highly attended debut in Paris, the Miami installation will offer a first look at the train's yet-to-be-revealed Presidential Suite, designed by French architect Maxime d'Angeac.
Alongside its luxury trains, unique experiences, and collections of rare objects, Orient Express, Artisan of Travel, will open its first hotels in 2024: Orient Express La Minerva in Rome and Orient Express Palazzo Donà Giovannelli in Venice.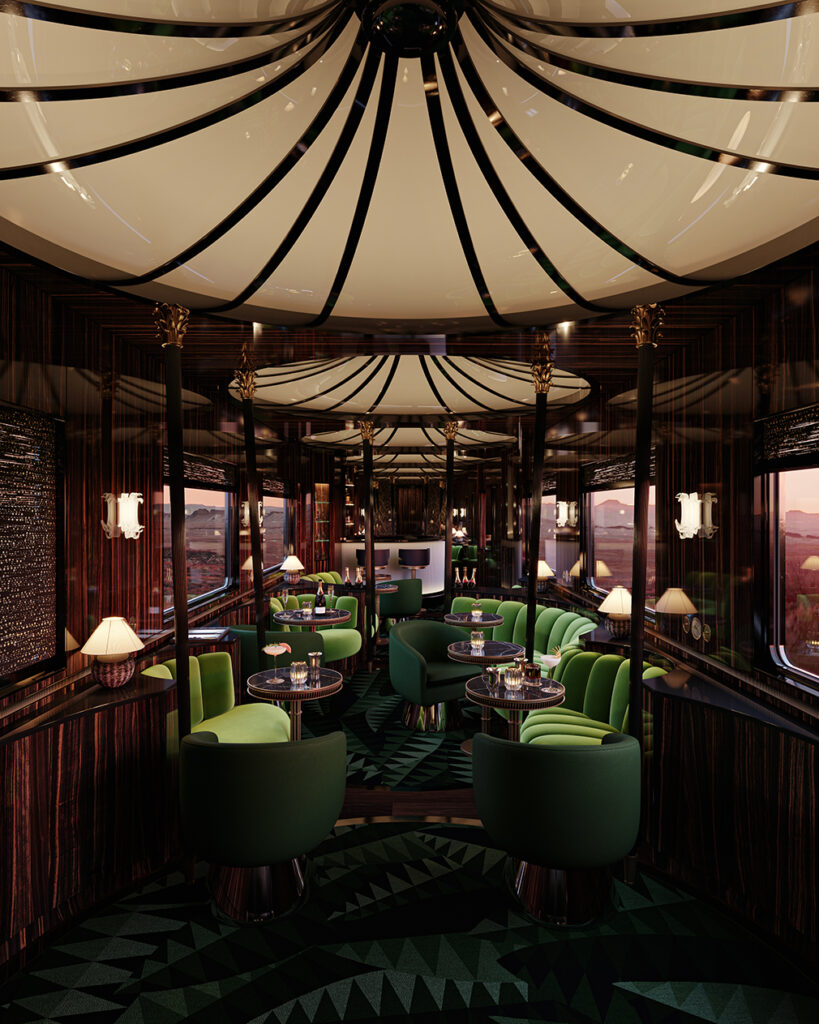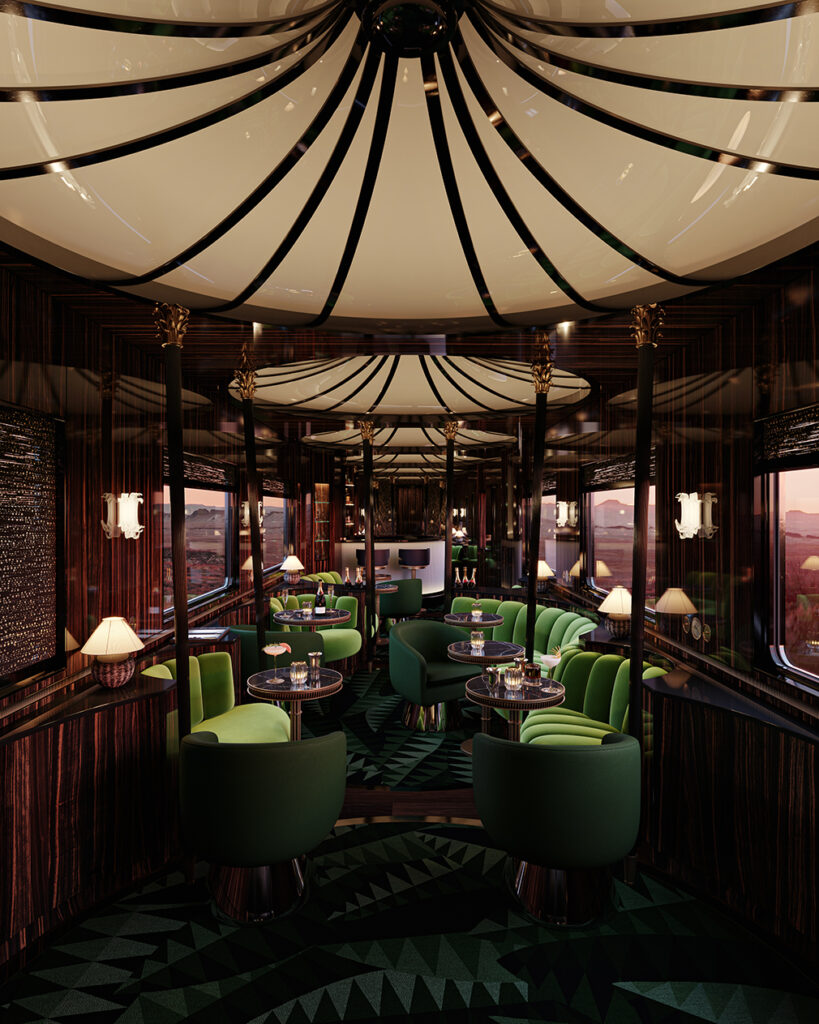 Miami Design District presents Rock | Roll by Germane Barnes
Miami-based architect Germane Barnes has been awarded the 2022 Miami Design District Annual Neighborhood Commission. His multi-scale installation, Rock | Roll, draws on the vibrant visual language of Miami Carnival to honor the BIPOC communities that have substantially contributed to Miami's polyethnic culture. For the neighborhood's central pedestrian corridors, Barnes has designed a series of larger-than-life seating capsules that rock back-and-forth when activated by users, as well as hundreds of brightly hued wind chimes. Fabricated by ALT BLD, Rock | Roll also includes an architectural-scale, free-floating dome that recalls a giant disco ball, marking an outdoor gathering space to host Carnival-inspired playlists and a talks series developed in collaboration with University of Miami's Center for Global Black Studies and the Institute of Contemporary Art, Miami.

Other Must-See Installations
Grand Seiko, the renowned luxury Japanese timepiece manufacturer, presents a new installation which celebrates the brand's Japanese heritage and strong bond to nature. Journey Through The Nature of Time, is inspired by the brand's watch studio in the mountainous region of Morioka. Guests are transported from Miami to Japan, guiding them through an enchanting environment inspired by Grand Seiko's new U.S. Special Edition timepieces. Journey Through The Nature of Time binds beauty, nature, and time together in an interactive experience.
Kohler unveils a partnership with global artist/designer, Nada Debs with Trancendence, a custom hammam that will offer a three-room immersive experience for visitors.
Maison Perrier-Jouët collaboration with Paris based artist, architect, and designer Garance Vallée to create Planted Air, an installation which conveys her vision of one nature and offers a reinterpretation of the ecosystem of the Champagne vineyard, since, since 1811, in which visitors are invited to follow a path through a series of sculpted vines, which appear to be rooted in the chalk-rich earth of Champagne, reaching upwards towards the sky.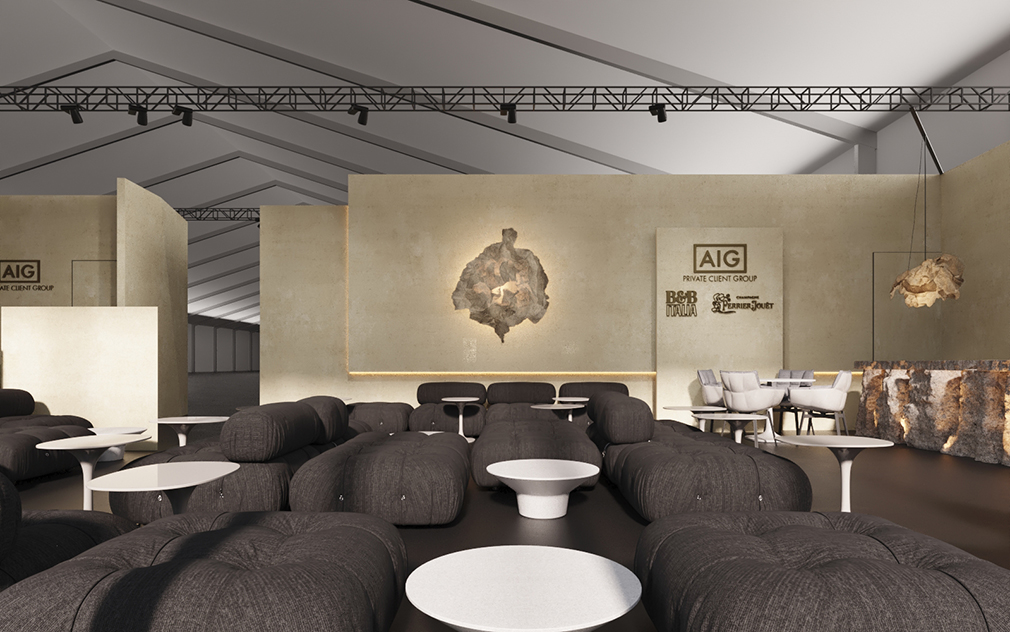 In partnership with Design Miami/, AIG Private Client Group continues their support of the creative vision of artists and designers through their involvement with the Collector's Lounge. This year they commissioned Alexis Cogul from Doo Architecture and artist/designer Bradley L Bowers to collectively design the stunning lounge furnished by B&B Italia, celebrating iconic designs and the 50th anniversary of the Le Bambole chair. AIG Private Client Group's mission is to support a more equitable and inclusive creative culture.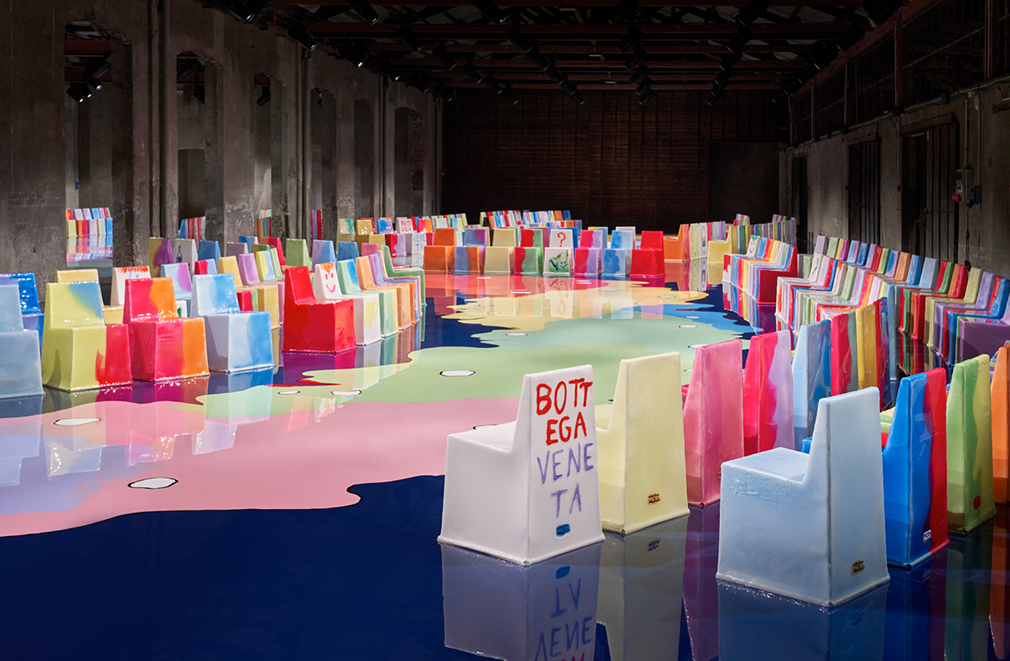 Come Stai? A chair by Gaetano Pesce with Matthieu Blazy for Bottega Veneta
For its first partnership with Design Miami/, Bottega Veneta will present a site-specific installation that follows a commission by creative director Matthieu Blazy. The space includes a sculptural resin floor and 400 resin chairs, created in a spectrum of vivid colors. At the heart of this project is the Come Stai? chair, a new expression in Pesce's oeuvre, which echoes his lifelong quest for individuality and diversity. The Come Stai? chairs will also be made available for purchase from November 24 to December 4 at 153 NE 40th St, Miami, FL 33137, within the Miami Design District. To mark this collaboration, a dedicated Bottega Veneta microsite will go live at designmiami.com on November 17th.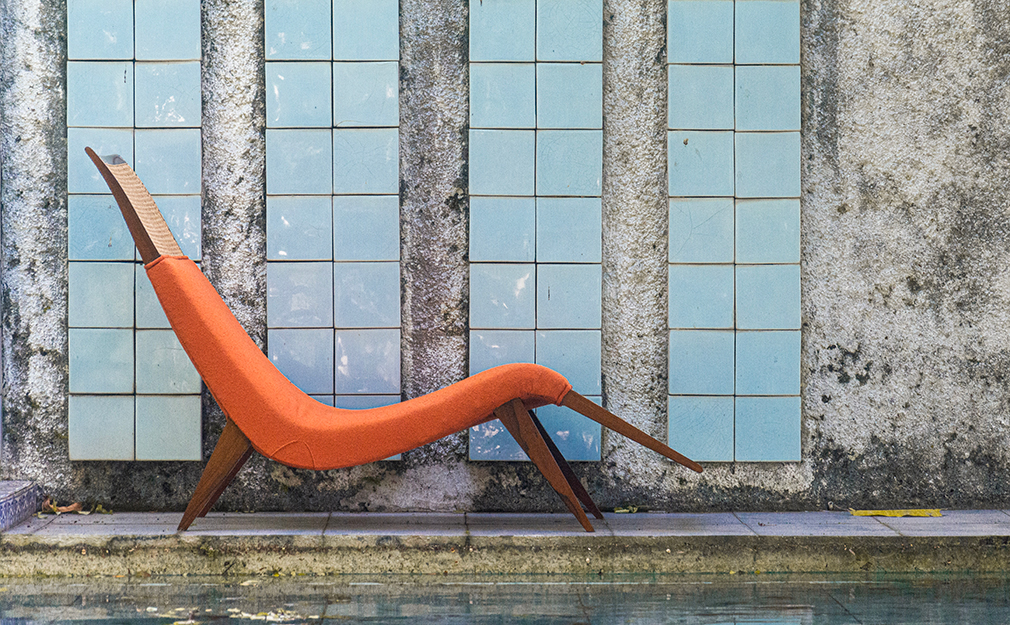 Shop in Real Time
Design Miami/ continues to reach global audiences through its hybrid approach to fair programming, offering robust digital access to audiences across the world. As offered in 2021, immersive 3D curated tours of the fair will be made available through Matterport technology. All objects presented on the show floor will also be available to shop in realtime, via designmiami.com, from 30 November.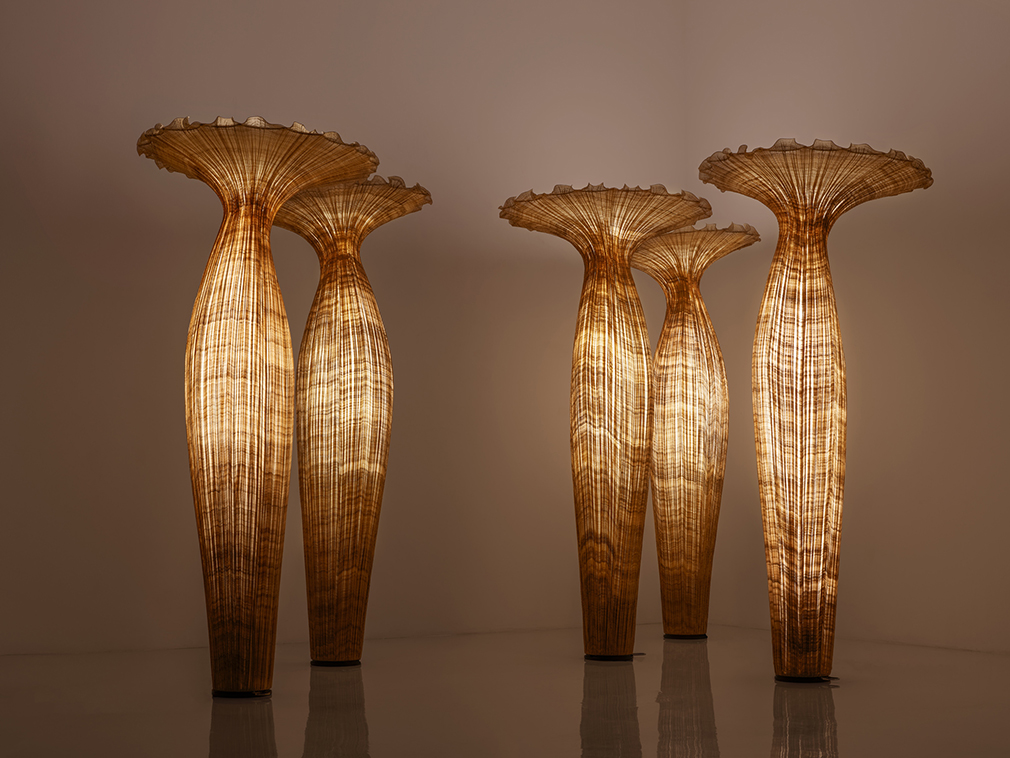 Highlighted talks from this year's programming include:
Erykah Badu and Roberto Lugo on Kintsugi, presented by R & Company
On November 30, Renowned musician Eyrkah Badu joins celebrated ceramicist Roberto Lugo on the Design Miami stage to discuss their artistic practices, common pride in community, and exciting projects on the horizon. Lugo and Badu will simultaneously partake in an interactive activity highlighting the importance of creativity and process.
The Kohler Hammam: A Sustainable Path to Well-Being
On December 1, Kohler takes a look into the role of companies and creatives in encouraging a sustainable approach and lifestyle with Laura Kohler, Chief Sustainability and DEI Officer for Kohler Co., and Lebanese designer Nada Debs. Through a collaborative partnership with Design Miami/ 2022, Kohler and Debs created the fair's first Hammam and will examine sustainability, societal shifts, and partners' collaboration themes during their talk.
Multidisciplinary Minds: A$AP Rocky in Conversation with Charley Vezza, presented by GUFRAM
On November 30, artist and Designer A$AP Rocky and GUFRAM's Global Creative Orchestrator, Charley Vezza will engage in a conversation about contemporary aesthetics, lateral thinking, and their multidisciplinary approach to design. As the first company to give voice to the notorious radical design movement, GUFRAM has played a significant role in the history and global perception of international design.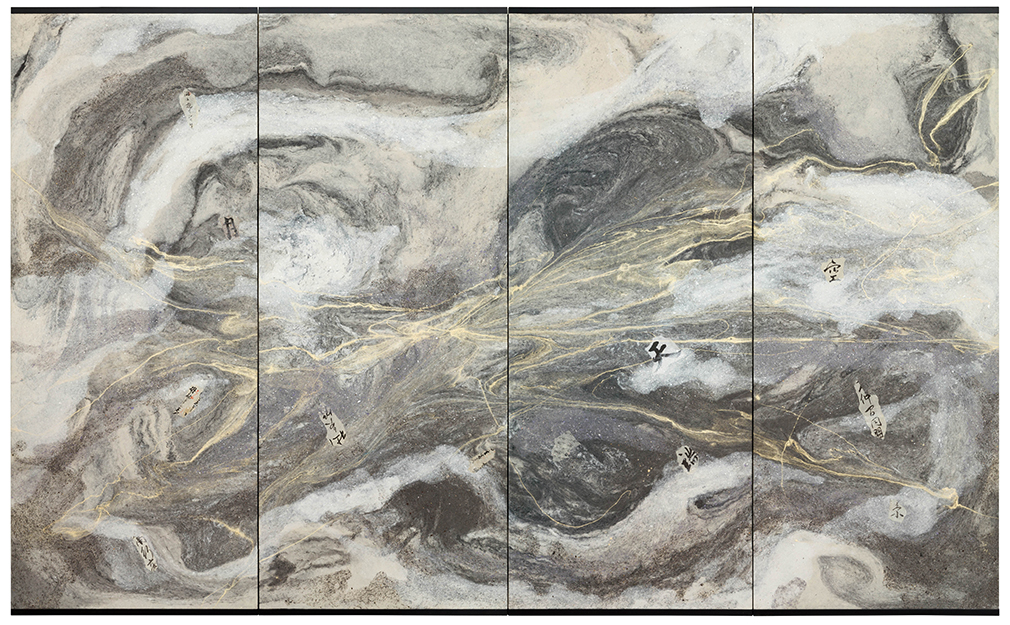 Further programming can be found here.
Visiting the Fair: for tickets please click here.