The world is full of breathtaking natural vistas, but Torres del Paine national park in Chile's southern Patagonia is in a category of its own. The beauty of the central massif and its three granite towers—which somewhat resemble massive, weathered moai—will leave you helpless to describe. It's at once magnificent and cruel, a place where nature overwhelms whatever notions you've brought with you. One day the winds may whip the rain sideways, burning your cheeks as you pick your way over a field of bleached bones that were once a puma's dinner. Another day it will be sunny and calm and you're just yards from an Andean condor who's staring at you implacably, assured that his wingspan is superior to yours. On a hilltop a male guanaco stands guard over his band of females. A rhea moves along, beak deep in the vegetation. There are glaciers, ice fields, and lakes where minerals have turned the water and falls a cool aqua, where even floating icebergs are the same startling, translucent blue.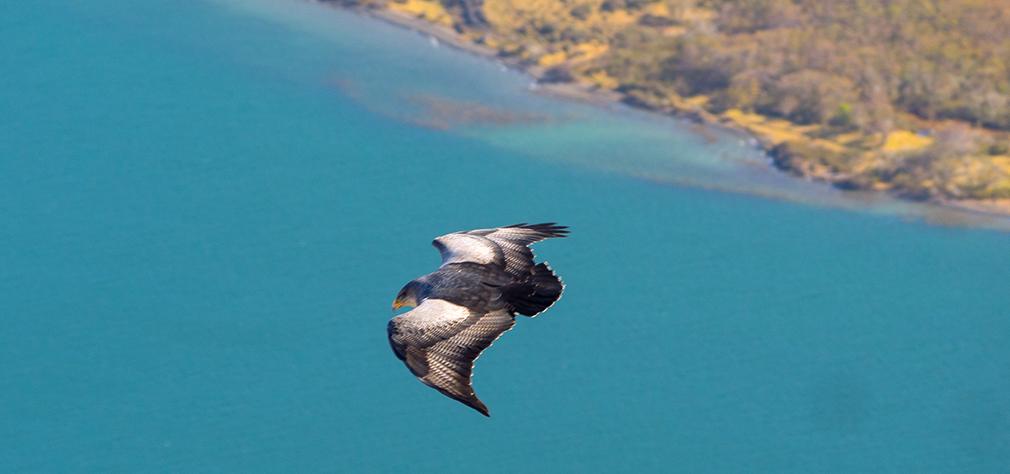 Most of the year, you reach Torres del Paine from the airport in Punta Arenas, then take an approximately four-hour drive north on the Ruta del Fin del Mundo (Route of the End of the World). In the summer months (December-March) there are flights into Puerto Natales, unless the winds are too strong, for a drive of only an hour and a half or so, depending on where you're staying. With the exception of Explora, the luxury lodges are closed during the winter months, and this year the new season opens on October 1. So, this is the time to start planning.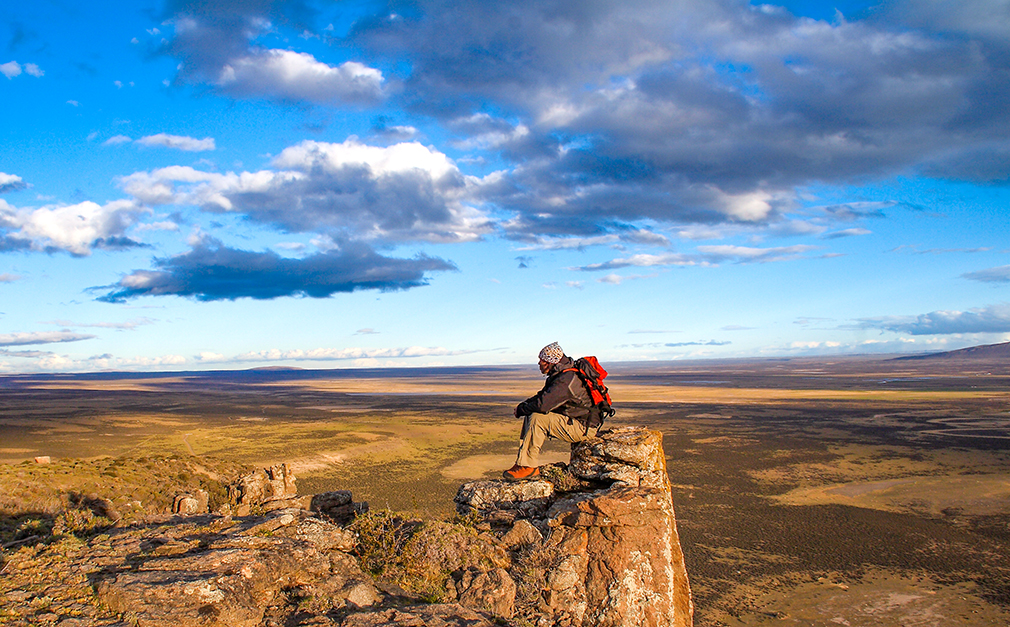 The most popular time to go to the park is, of course, in the summer months, when the weather is at its kindest, but then crowds can overwhelm some trails and drive away the wildlife. Torres del Paine has been open since 1959, and it's become very, very popular, both with Chileans and visitors. For me, the ideal time is spring, October and November, when yellow blooms on the calafates and red on the mata guanacos are like jewels scattered across the hillsides.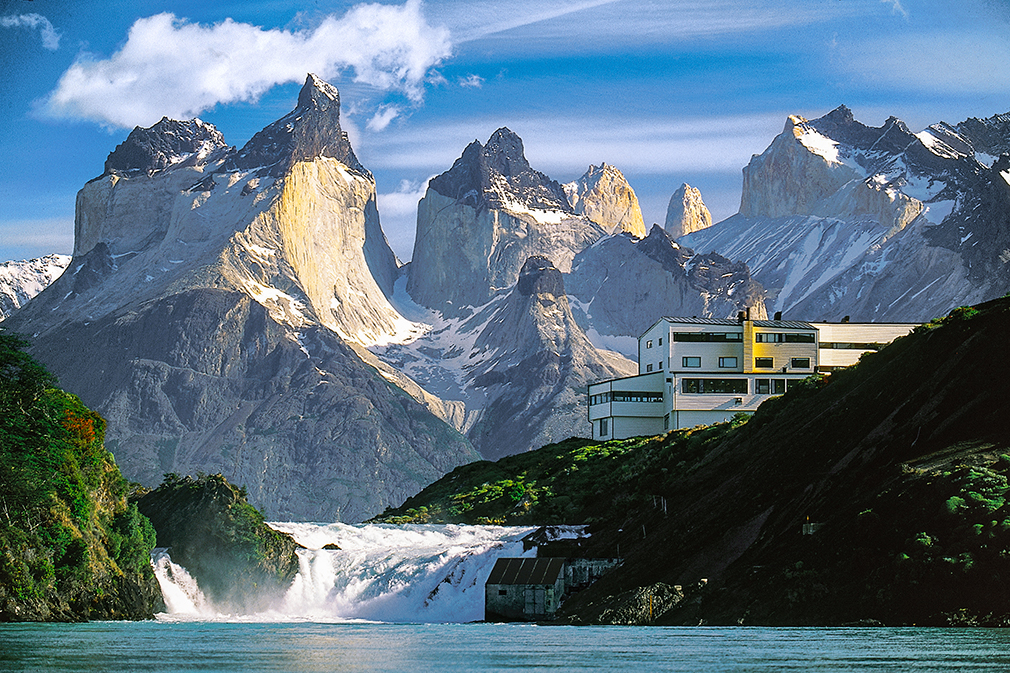 Explora Torres del Paine
Explora's first lodge opened in 1993. It's the only one of the luxury lodges open year-round, and they set the bar for ecological responsibility and the sheer number of organized activities led by guides who, no matter how tired you are, will infect you with their enthusiasm. Each evening, a few of them are set up in the bar area explaining the next day's offerings, with a choice between full-day or half-day expeditions. There are frequent, quite interesting pre-dinner talks in their small theater. The guides give you a careful once-over before setting out. One day I was sent to my room to put on my rain pants. Another day I'd forgotten my hat. You're always cared for, and Explora is the kind of unpretentious place where friendships are made. The drivers pride themselves on their expertise at sighting pumas, and I saw several, although mostly napping atop hillsides or running through underbrush. The lodge also has its own stables and gauchos. The restaurant looks over a rushing waterfall, and the food is quite good. The spa is small, a bit of an afterthought, but includes an indoor pool, sauna and jacuzzis. At the end of a day of hiking, Explora's beds are the best anywhere. From this first site, the company has expanded to lodges from Easter Island to the Atacama Desert to the Sacred Valley in Peru, and more. Adding more than one of the destinations makes for a spectacular trip, or try their Travesia, traveling over the altiplano linking Atacama to the Uyuni salt flats in Bolivia.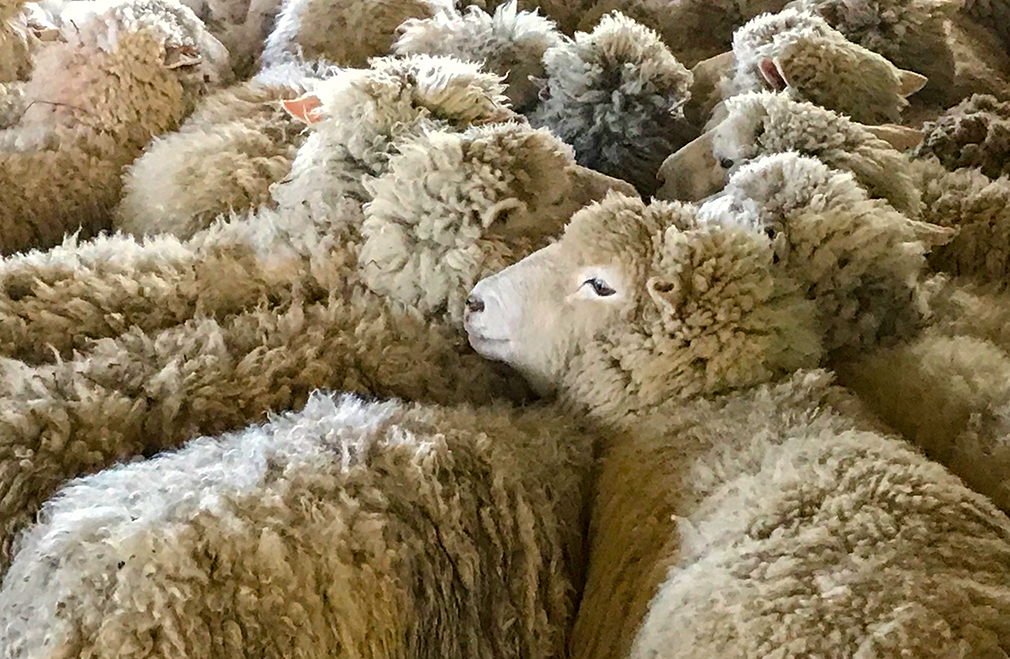 Tierra Patagonia
Tierra is the park's design destination. It's set beside Lake Sarmiento, a distance from Torres del Paine's massif, which from here looks like a volcanic island rising out of the pampas. Tierra is surrounded by flatland and ranches, so the expanse of low brush fronting the lake is often dotted with grazing sheep. The serpentine, spaceship-like building allows every room and suite views of the massif through floor to ceiling windows. The rooms are decorated very simply, in keeping with the resort's elegant minimalism warmed by wood paneling. The massif may seem distant, but the sunsets are indelible. Similar to Explora, the guides set up shop in the lounge to explain their expeditions. After one medium-steep hike through private land, once the group had scrambled down the steep hillside at the end of the trail, one of Tierra's 4x4s was awaiting us with charcuterie and drinks. At night the restaurant's overhead lights are like a starry sky, and they pride themselves on their food, most of which is sourced from nearby estancias. Tierra, too, is involved in conservation and responsible use of the park. The beautiful Uma spa has a glass-walled yoga room, indoor pool, sauna, and four treatment rooms, that are the perfect beginning or end to the day (and the massages are very, very good). Tierra has a sister stay, Chiloe, in Patagonia's north, and another in the Atacama Desert. Many guests combine a visit to two, if not all.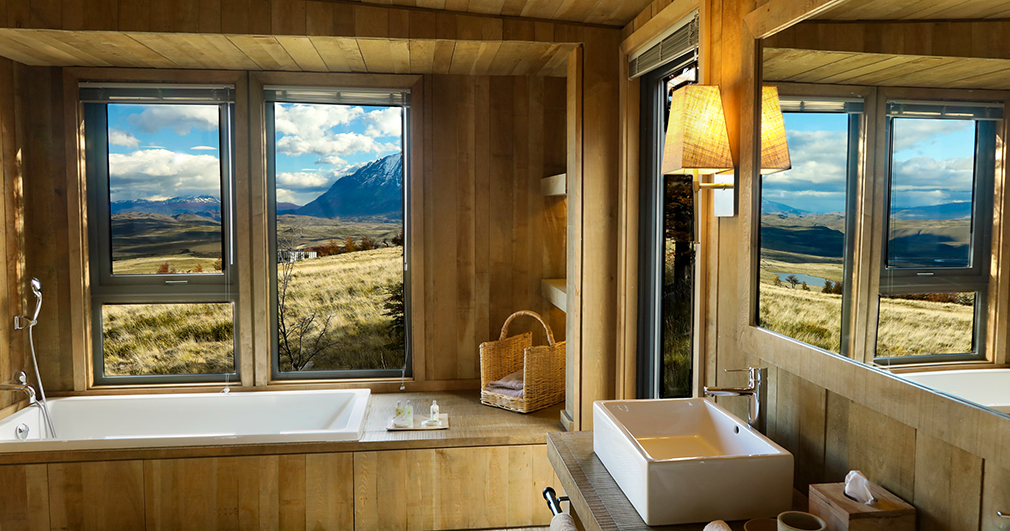 Awasi Patagonia
Awasi is a Relais & Chateaux property, opened in 2013, and like its sister properties in Atacama and Iguassu Falls, offers guests the unique experience of your own personal guide—and here, your own Toyota 4×4—for the duration of your stay. You're not signing up for group expeditions here, you're dictating your own time and experience. Your guide is basically an adventure butler. Awasi is reached via unsealed roads up the mountainside to a forested area where the 14 accommodations, which resemble giant packing crates, are spread far apart for privacy. On closer inspection, the villas are clad in lenga wood, and they're quite spacious, entered via mudrooms, with seating around a fireplace, a bedroom with floor to ceiling windows for the views, and very large bathrooms. Each has an outdoor wood hot tub. Awasi is deeply involved in puma preservation, among other ecological efforts, and one morning I overheard two guests raving about having seen a puma and her two cubs on their morning horseback ride. My guide loved to drive pell-mell through rushing rivers and streams (the 4x4s have snorkels), and since he knew I'd been hiking the park for days, he loaded me, some wine, and a picnic lunch into the 4×4 and off we went, opening and closing gates as we drove through ranches, ending at another spectacular massif, Baguales, on the border with Argentina. There wasn't another human present, but there were condors, hawks, kestrels and a lone, somewhat confused lizard. The only drawback I could see to the personal guide program was that, at least during my stay, the other guests very much kept to themselves. On the other hand, the food was really superior, and the chef had wine pairings in place for each meal.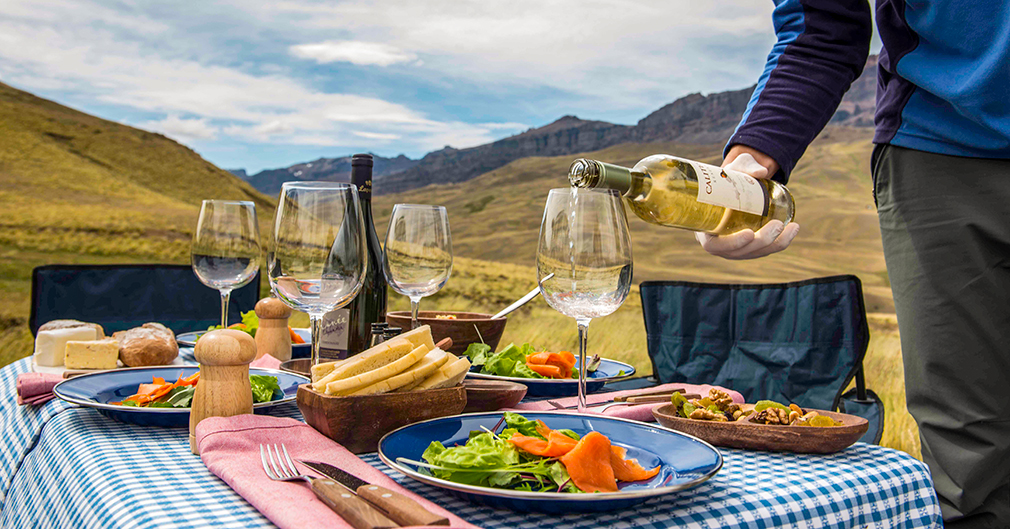 Singular Patagonia
Several miles outside the town of Puerto Natales, in Puerto Bories, on a fjord called Ultima Esperanza (or Last Hope), is a former sheep processing plant built in 1905 that's been rescued by the Sahli family, hoteliers originally from Switzerland, who've been in Chile over a century. The Singular opened in 2011, and it presents a unique experience—the old refrigerating machinery is in a section connecting the original building and the modern wing holding the 57 hotel rooms and spa. One prefers not to think of all those sheep being "processed," but it's quickly forgotten as the two restaurants and the bar are quite dramatic blends of rustic and industrial chic, with a massive fireplace dividing the main restaurant from the bar. Oddly, considering all the fish on their doorstep, the menu's emphasis is on meat, but there are alternatives and I enjoyed a little of everything. Once you've arrived, your suitcases are spirited away and you take a short funicular down to the reception area. Naturally, Singular offers trips to Torres del Paine, but it has a whole set of unique excursions that make a nice addition to a stay in the park, including boat trips, caves, ranch lunches, and so on. The spa has an indoor pool that extends outdoors, a sauna and a very large jacuzzi. There's a nice range of treatments quite reasonably priced, and I enjoyed my massage immensely. For people who prefer more of a hotel experience, and the opportunity to try restaurants in a nearby town, this is your spot.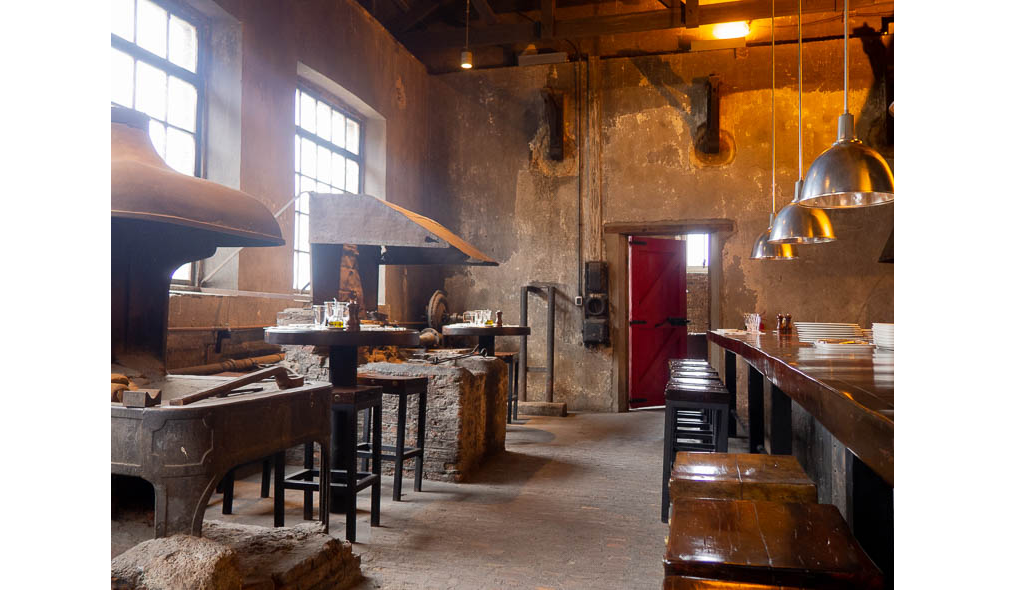 Singular Santiago
Since you're no doubt flying through Chile's capital on your way to Patagonia, do yourself a favor and stop in this beautiful city. Santiago has numerous hotels to choose from, including a large Mandarin Oriental and a Ritz Carlton, but the boutique Singular is a wonderful stay in the lively bohemian Lastarria neighborhood, which becomes an open-air flea market and art fair on Sundays. The Singular is deco-inspired, with a beautiful black and white marble-tiled restaurant where waiters are formally dressed, and a relaxing lounge with plush seating. But the knockout is the rooftop restaurant, where the views remind you that you're at the foot of the Andes. Have a Pisco Sour and gaze at the often snow-capped peaks. There are easy day trips Singular can arrange to nearby wineries, as well as hikes and fantastic skiing, and there's so much to do in Santiago. It's only a short walk to the Chilean Museum of Pre-Columbian Art and the Plaza de Armas, restaurants, shops, and art galleries. Or try the stylish spa, which is below street level, but makes up for its subterranean, windowless site with soft lighting and ambient birds chirping.