OUT OF OFFICE SPOTLIGHTS PIONEERS WHO HAVE DECIDED TO PURSUE THEIR PASSIONS BEYOND THE TYPICAL 9-TO-5 JOB.
Tropic Ocean Airways is an upscale private charter company founded in 2009 by military veteran Rob Ceravolo who is a University of Florida alumni. Now operating as the Chief Executive Officer, Rob was a TOPGUN Fighter Pilot in the U.S. Navy, serving as an active duty and reserve member, becoming an air combat instructor, and earning the rank of Lieutenant Commander.
We decided to talk with Ceravolo to find out why he wanted to start his popular aviation business in the Caribbean and what his typical day is like now that he's flying smaller planes in paradise.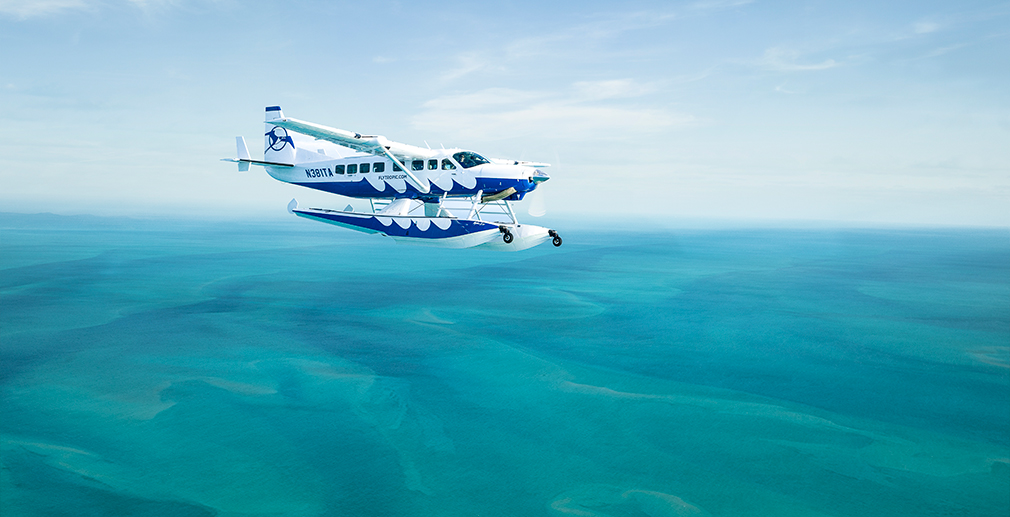 Tell us why you wanted to start Tropic Ocean Airways in 2009.
Since I was young, I had two aspirations in life…serve my country as a fighter pilot for the US Navy and 'someday' start an aviation business. I grew up around aviation (my dad was a private pilot) and had a passion for it. However, it was my time as a Navy pilot that helped me realize how poorly many small civilian aviation companies are run, and I believed I could apply the Navy's best practices to create a truly unique business. It was intended to be a goal for later in life, however, while on a motorcycle trip in Italy I read "Screw It Let's Do It" by Richard Branson and decided "Screw It…I'm going to do it" now!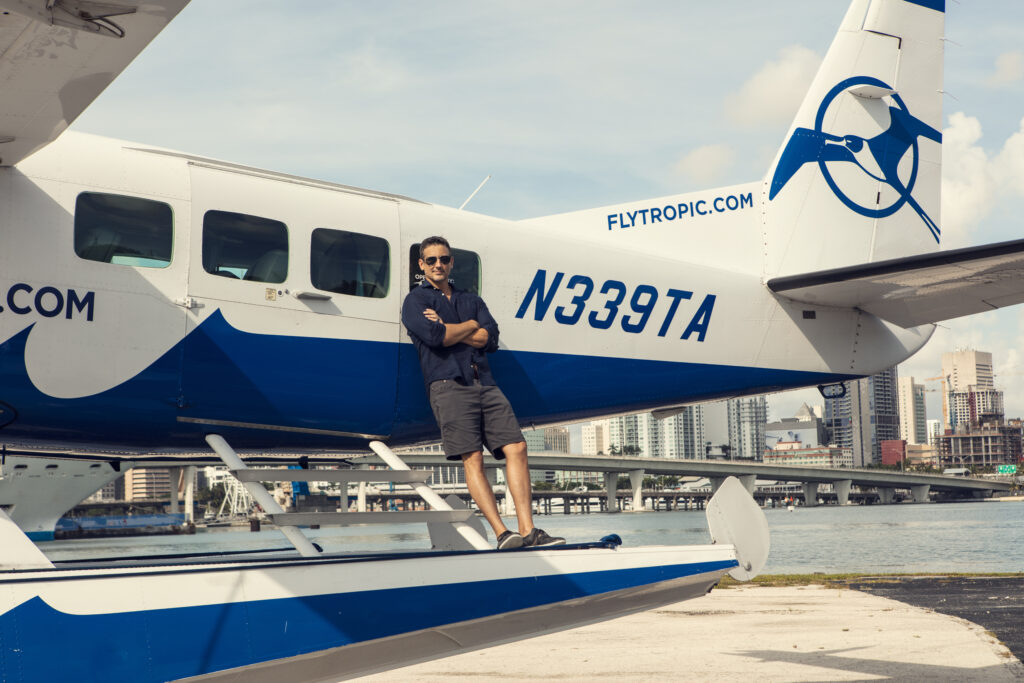 How did your former training as a TOPGUN fighter pilot in the U.S. Navy prepare you for this new venture?
The civilian aviation industry is somewhat fractured, and the average charter company relies on tribal knowledge and the personal experience of its employees to manage risk and be successful, which makes it extremely tough to ensure a consistent level of quality and safety across a larger organization, especially in times of high turnover (such as our post-COVID world).
In contrast, the US Navy relies on standardized recruiting, training, personnel development, and operations allowing young people with solid attitudes to do extremely difficult things effectively and consistently, allowing for rapid and constant success across a large and diverse organization.
At Tropic Ocean, we threw out the typical charter company playbook and rewrote the rules, basing our training and operations on US Naval Aviation's best practices. We have scaled our business rapidly, operating amphibious aircraft in multiple challenging regions, while maintaining a consistently high level of quality and safety, which, historically, has been extremely rare in the aviation industry.
And I still get to wear my Ray Bans and ride my motorcycle…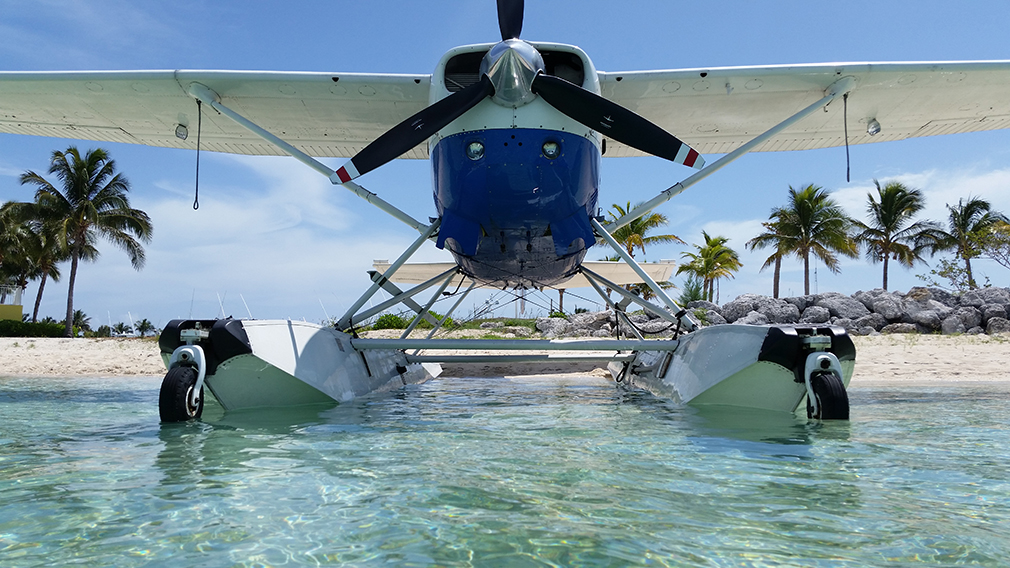 Tell us what a typical day is like for you at Tropic Ocean Air.
My typical day at Tropic Ocean consists of huddles with my leadership team, visiting different parts of the operation to see how the team is doing, strategizing our next moves, and visiting with our many stakeholders and partners. We are growing in multiple regions, and I'm a huge believer in the idea that good business is about building relationships. As a result, I travel quite a bit, visiting new and existing locations to meet with regional partners. Although it's 'business travel,' I'm very fortunate that we do business in some of the world's most sought-after destinations!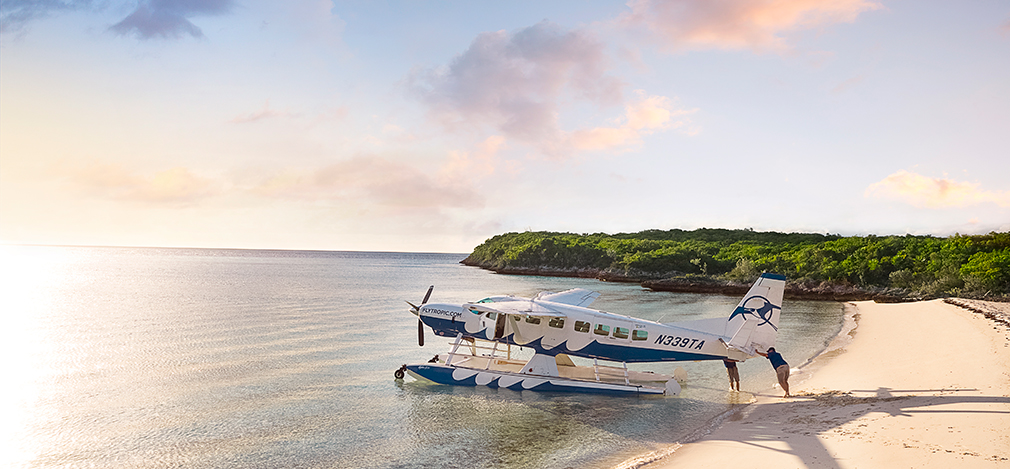 What are some of the more exotic locations that you currently are flying to?
As the premier last-mile provider, we focus our efforts on creating connectivity in regions that do not have direct access, or destinations that are very difficult to travel to. Boutique resorts in The Bahamas, the British Virgin Islands, Antigua, etc. Yachts located in the southern Exumas or other remote areas. Luxury destinations outside of urban areas, such as the Hamptons, also benefit from having direct access from NYC.
All exotic destinations are extremely difficult and time-consuming to travel to. We solve that problem and give people back their most precious asset: time.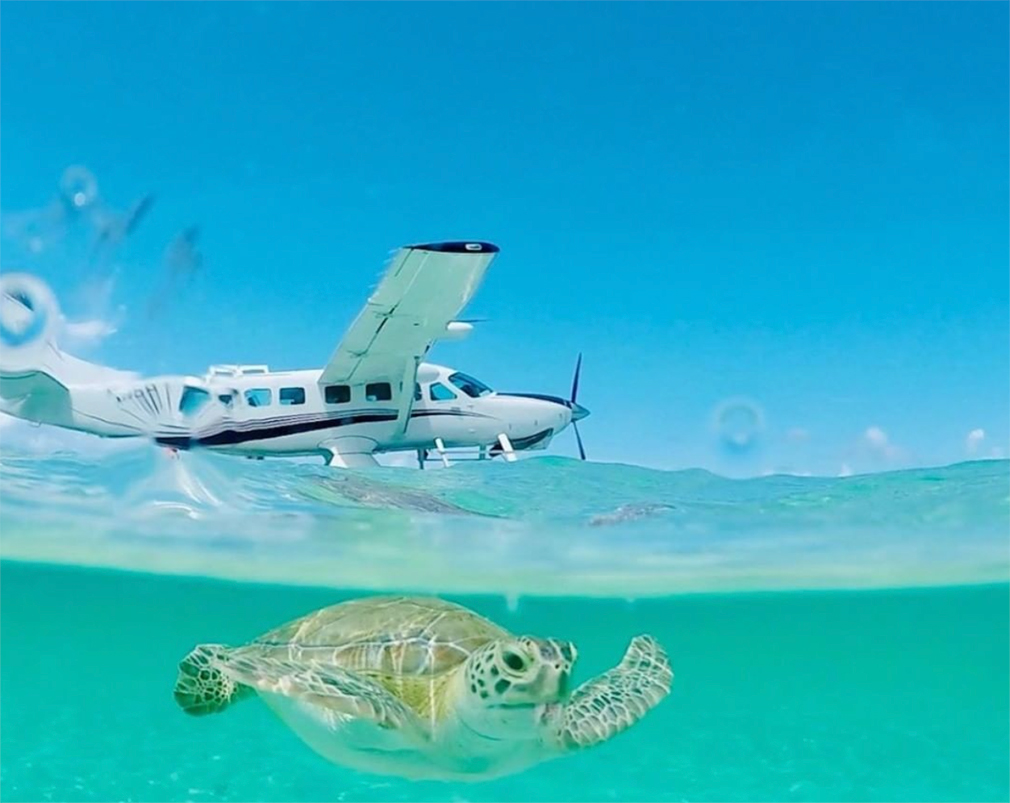 How are you coping with recent COVID safety measures on flights?
We were one of the very first aviation companies that implem+ented COVID safety measures back in April 2020. As the COVID requirements evolved, we've evolved with them. We are proud of our efforts and our ability to continue to operate without any impact or additional risk to our employees or our guests.
Which routes or planes are most in-demand right now?
Post-Covid escapism has driven people towards the more remote destinations. Luxury resorts where you can walk a beach and not see another soul. Yacht charters are in high demand (and flying direct to a yacht is a great experience which also saves time). Surprisingly, our routes to more well-known tourist destinations (such as Nassau, Bahamas) are in high demand, although there is regular commercial service, our guests prefer the private travel experience, bypassing the mess of major airport terminals and large lines at Customs and Immigration.