I look forward to the day each month when Paradise's editor-in-chief, Carole Dixon, gives me a new destination to use as a theme for creating an exclusive DJ mix. The series is called Sounds of Paradise, and the goal is to give you some aural escapism and perhaps some motivation to think about traveling somewhere new to you!
This month's Sounds of Paradise mix ventures to Atlanta with a set featuring songs from the past 50 years. Tap or press play on the embedded mixer to listen to the mix right now, and keep reading for more information on the artists and links to the previous mixes in the Sounds of Paradise series.
Gladys Knight & The Pips "Midnight Train to Georgia"
It's only fitting to begin this set with these Motown heroes, who are proudly from Atlanta. Released in 1973, "Midnight Train to Georgia" is a catalog highlight for Knight's brilliant family band.
Outkast "Welcome to Atlanta (Interlude)" and "ATLiens"
The title track from the 1996 album ATLiens sounded like nothing else when it came out. Decades later, Andre 3000 and Big Boi have indelibly altered the sonic landscape.
Jermaine Dupri featuring Ludacris "Welcome to Atlanta"
The 20-year-old "Welcome to Atlanta" still has a friendly ring to it and remains a charming time capsule of the strip club-centric nightlife of the early Aughts.
MC Shy D "Atlanta – That's Where I Stay"
An old-school hip-hop song, "Atlanta – That's Where I Stay" appears on MC Shy D's second album, Comin Correct in 88.
Brick "Dazz"
The biggest hit for Atlanta's funk heroes, "Dazz" reached number three on the Billboard Hot 100 in 1976. I still play this for crowds pretty much every chance I get, and it always elicits smiles!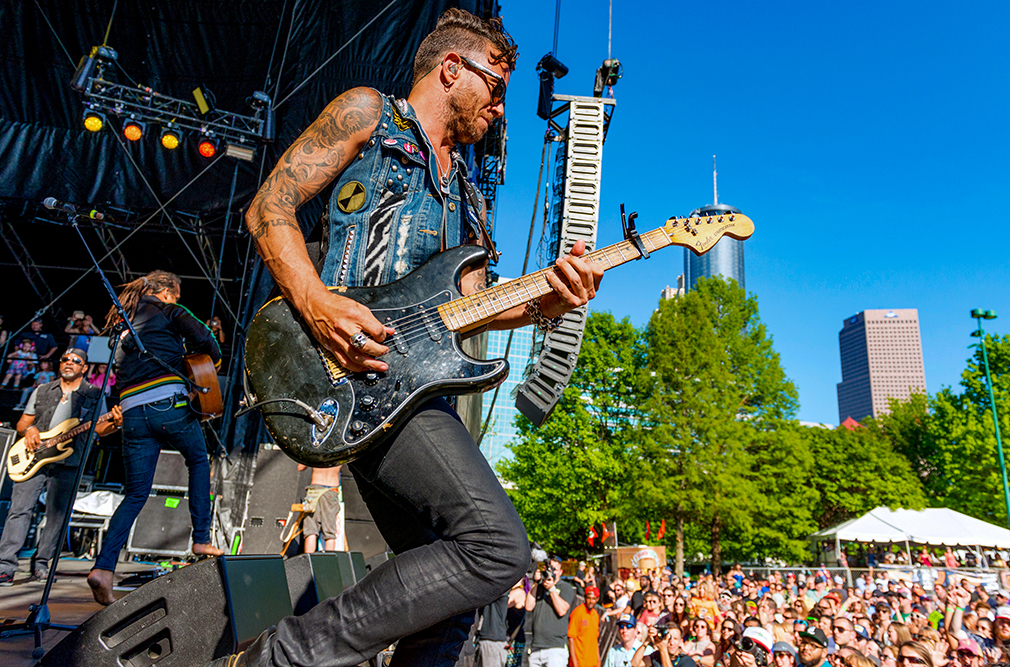 The S.O.S. Band "High Hopes"
S.O.S. (Sounds of Success) was Atlanta's marquee R&B act in the Eighties and still performs live shows and remixes. Let this song from exactly 40 years ago allow some new optimism to flow through your soul.
Latto "Big Energy"
Tom Tom Club's 1981 club hit "Genius of Love" is sampled for this catchy rap cut by Latto, the winner of season 1 of Lifetime's The Rap Game in 2016. Although she was offered a recording contract by the show's creator, Jermaine Dupri, Latto struck out on her own instead and eventually emerged with this smash in 2022. "Genius of Love" has been sampled a lot, most famously by Mariah Carey, yet "Big Energy" somehow still feels fresh and fun.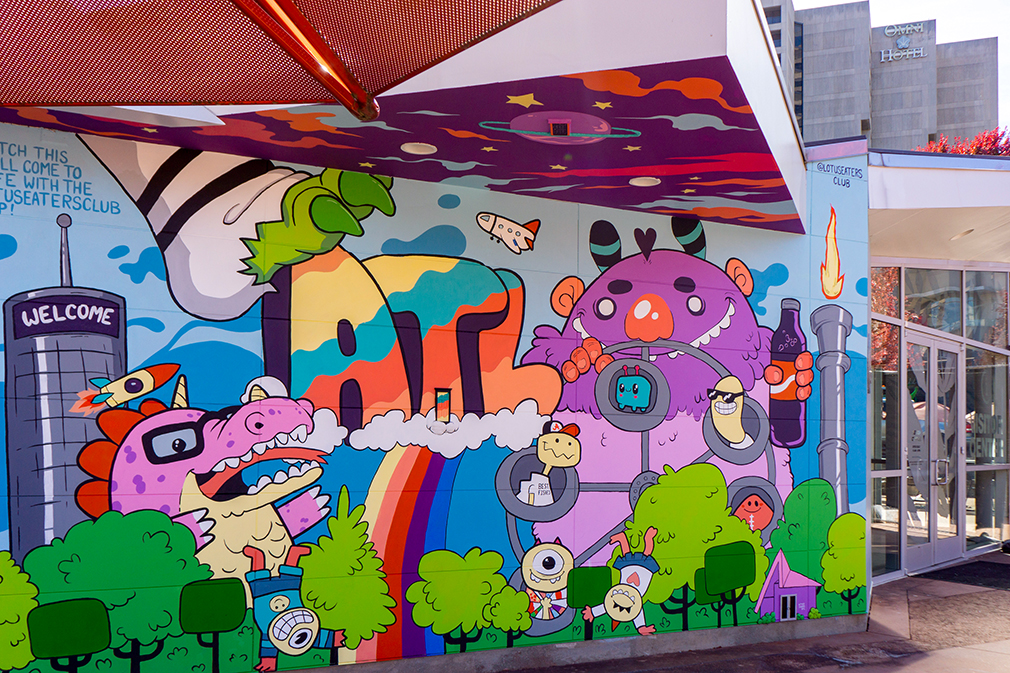 Sleepy Brown featuring Outkast "I Can't Wait"
Outkast wouldn't be the same without early mentoring and production from Organized Noize (Sleepy Brown, Ray Murray and Rico Wade). Sleepy Brown is also the son of Jimmy Brown, Brick's lead singer and sax player, and you can hear the soulful lineage between "Dazz" and "I Can't Wait."
Ciara "Thinkin Bout You"
An Atlanta-bred pop star since she was a teenager, "Thinkin Bout You," which was released in 2019, is one of Ciara's most sophisticated offerings.
Omeretta The Great "Sorry Not Sorry"
Another new-ish song in the set, 2022's "Sorry Not Sorry" is an unapologetic call out to every surrounding county and town that considers itself part of Atlanta. Omeretta is here to put them on notice that they're not.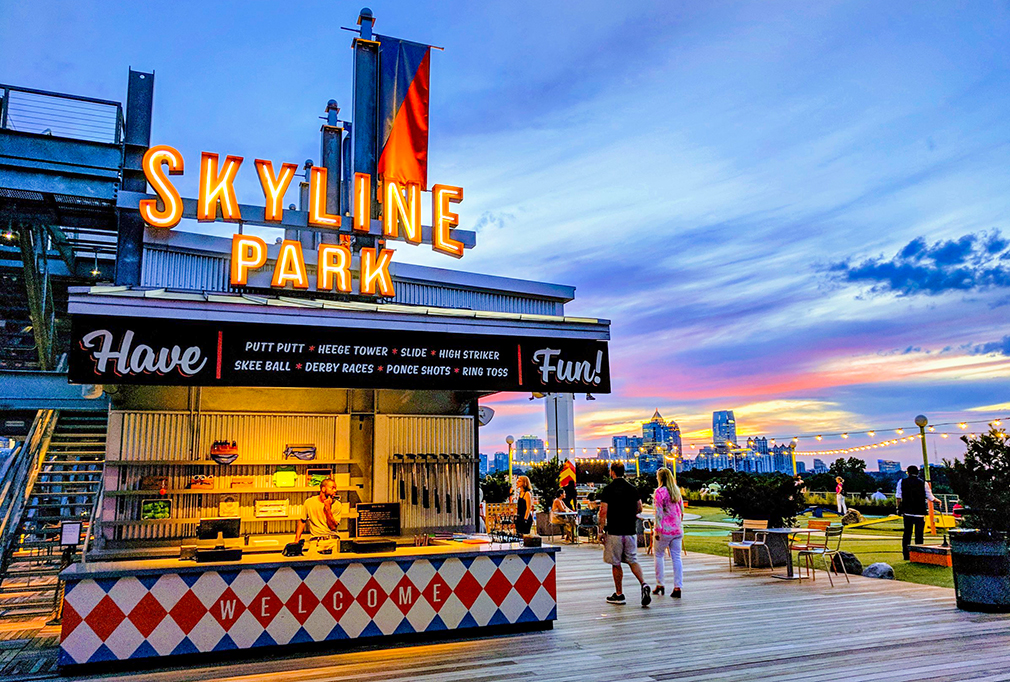 F.L.Y. (Fast Life Yungstaz) "Swag Surfin"
"Swag Surfin" was a local hit in 2009. Check out the official music video to learn the swaying dance that goes with it just in case you end up somewhere in the city where it gets played out of nostalgia.
Outkast featuring Slimm Calhoun, Lil Jon, The Eastside Boyz & Mello "Last Call"
Our Atlanta mix concludes with a rare collaboration between the Outkast family and Lil Jon, the King of Crunk responsible for countless hits in the early Aughts. Cheers!
Listen to more mixes in the Sounds of Paradise series:
Sounds of Paradise 001: St. Barts
Sounds of Paradise 002: Telluride
Sounds of Paradise 003: Coachella
Sounds of Paradise 004: Hawaii
Sounds of Paradise 005: England